Sandra has been in the accounts game for over 20 years, across various industries. And with a husband in the trades, she saw the need to offer tradies an individual solution.
Sandra prides herself on offering a service that is much more than your traditional bookkeeping services. Proud of the pay it forward philosophy, Sandra is especially enthusiastic about helping tradies get their accounts sorted and their life back.
Working with Sandra you'll have her complete dedication as you become part of the family and so there is no length she won't go to ensure your success.
"My kids are 6 (Katie) and 9 (Luke) and I love nothing more than camping with the family and cheering the kids on at footy."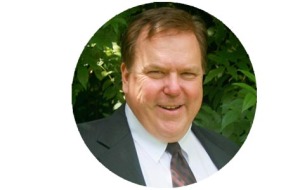 Robert has been a Financial Planner for 17 years and an Accountant and Business Advisor for over 25 years. Robert's passion is to educate and empower tradies to take their financial future into their own hands.
Robert's vast experience in the business world allows him to understand exactly what challenges tradies face making a good income and help them to get ahead financially.
In his personal time, Robert enjoys spending time with his daughters and grandchild. He is a season ticket holder for the Brisbane Lions and enjoys a relaxing (and sometimes frustrating) game of golf from time to time.