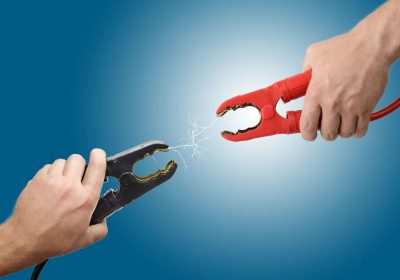 In our Blog article 21 Steps to Eliminate Frustration In Your Business we've posed 21 questions to help you think about where you're at in your business right now, and they were 'hand-on-your-heart' questions, I admit that. You see, often you might have a sense that something is not quite right in your business world, but aren't quite sure what it might be.
As challenging as the questions were, I hope that thinking about the answers helped you identify the 'sore points' because unless you do, you can't possibly address them and move forward.
Having said that, I hope that these questions didn't upset you, as I know some of them went right to the heart of issues you could be immersed in at the present time. The good thing is, no matter where you're at right now, you can change things going into the future. With the new financial year just beginning, it is the perfect time to set your sights on new business goals – and decide to do things differently! As a famous scientist once said "The definition of insanity is doing the same thing over and over again, but expecting different results".
I very much like the 'Three-Legged Stool' analogy to how business works. It's really important to keep all three legs of your business balanced, ie your Sales & Marketing, Production and Finance areas.
The best way to know where your business is out of balance is to use a monitoring tool that allows you to compare your performance in the three areas of Sales & Marketing, Production and Finance. The simplest way to create a monitoring tool is by using a spreadsheet that you should update each week with the performance data from these three areas.
It needs to show:
How many orders in $ value you have placed, based on how many leads you've received (Sales & Marketing);
How many $ worth of product or services you have produced and delivered (Production); and
How much money you have collected for your orders – Cash In (Finance).
Sales & Marketing
If you've had trouble getting new customers or sales through the door, then the obvious thing to do is to review your marketing strategy. Are you taking advantage of all the marketing and low-cost possibilities available to small business these days? For example, using online marketing strategies for your services or products you can reach your target market directly at very little expense. And never discount one of the most effective marketing strategies of all: word-of-mouth.
Most importantly though you need to create AND fund a marketing plan. When you have identified the slower moving products or where you're losing out to your competitors on your service quotes, you can create a marketing plan that focuses on increasing your turnover in these areas. Or if you have a new product that you want to tell your market about, create a little product launch and make a splash.
Finance
If you have been disappointed with your business profits last year you'll need to find a way to increase your profit margins, and there are several approaches to this. As business profits are determined by more than one factor, you need to review your critical business numbers, like your Gross Profit in $ / Gross Margin %, Markup, Net Profit $ / Net Margin %, Budget and Breakeven.
Further, you want to review your financial administration processes to see, if you can improve cash flow through more efficient documentation and debtor and creditor management. For more ideas on how to improve your cash flow please visit the Resources page at www.straighttalkat.com.au and download our free eBook 21 Cash Flow Strategies to Boost Your Business.
Production
Production issues could have a variety of reasons that could be due to supply or demand issues, and they need to be addressed. If you can't meet the current demand, this will reflect eventually in customer behaviour. You'll also want to be able to meet your production targets if you're generating extra business with a great marketing strategy. You'll need to be able mobilise enough resources, and possibly at short notice. So it's best to gear your production capacity in concert with your marketing strategy.
Other reasons your production could be out of balance in your business are supplier issues, or the cost of production. With the high cost of electricity lately, your suppliers may also experience issues to either deliver on time, or deliver goods at a higher price, because they can no longer absorb the additional production costs. That means, you have to review your production area and identify where you could find efficiencies or reduce your production costs without compromising quality.
Are you thinking of selling your business?
For those of you who are thinking of selling your business I have some stark news: Only 21% of business owners successfully sell their business. The reasons are manyfold, but mostly rooted in the way that a business broker or interested party would look at a business that's for sale. They consider things like your business numbers, operational plan, staffing, administration and communication systems, etc.
If your business is not up to scratch in these areas they won't even make you an offer. When you have a firm grip on all three business areas of the 'Three-Legged Stool' analogy, it will increase your chances to sell your business for a higher price immensely. This is hugely important in the event that you are relying on capitalising on the sale of your business when you want to retire.
FREE Downloads
Tradie's Guide to Paying Less Tax and Making More Money
Top 4 Pitfalls Tradies Can Avoid In their Business
Please Note: Many of the comments in this article are general in nature and anyone intending to apply the information to practical circumstances should seek professional advice to independently verify their interpretation and the information's applicability to their particular circumstances.
Copyright © Robert Bauman. All Rights Reserved.