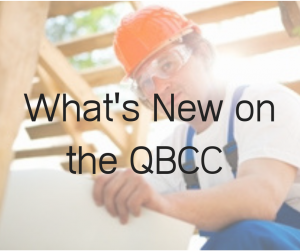 If you are holding a QBCC licence, submitting financial information is a regular and necessary task to complete. It ensures that your QBCC licence is not suspended, thus allowing your business to continue working in the industry.
Reporting was due by 31 December 2019. However, if you did not meet the deadline you must still provide your annual financial information as soon as possible. This can be done online via the myQBCC portal.
It is easy to lodge your financial information and other details online using myQBCC, which steps you through the process. This could be different depending on the category your business falls into.
The QBCC categories for business are:
Self-Certifying Category 1, annual turnover up to $200,000
Self-Certifying Category 2, annual turnover up to $800,000
Category 1-3, annual turnover between $800,000 and $30,000,000
Category 4-7, annual turnover over $30,000,000
In this article we'll have a look at the requirements for the process of Self-Certifying under Category 1 and 2.
You need to have your most recent financial information close at hand. In our article How to breeze through QBCC Financial Reporting, we've outlined the key financial administration and management tasks you need to stay up-to-date with in order to make it easy for you when you do your self-certification online.
What you need to complete Self-Certifying Category 1 and 2 submission
Log into myQBCC
Click my forms
Select the self-certifying 1 and self-certifying 2 form
Confirm your details are up-to-date
Enter in your revenue & expenses and assets & liabilities
No supporting documentation is required
Agree to the declaration and click submit
If you're interested to find out how to best set up your accounting system so you can always be sure to comply with QBCC reporting requirements contact us now for a FREE Accounting System Check.
Free Report Reveals
How To Stay One Step Ahead of Your Competition and If You Have Chosen the Right Business Structure, plus more…
Please Note: Many of the comments in this article are general in nature and anyone intending to apply the information to practical circumstances should seek professional advice to independently verify their interpretation and the information's applicability to their particular circumstances.