If you don't know your numbers in business you might as well play roulette!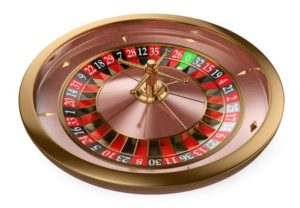 If you feel a little confronted by my statement, let me explain…
…knowing how your business performs financially is at the front and centre of your business success.
You might be going from job to job and you are so busy that you can't scratch yourself, and you feel that things are going well because you're busy. Yet, a lot of Tradies I talk to in my accounting practice, who operate in this way, are hanging on by a thread because they don't have a real understanding how their business is doing financially.
Are you one of those Tradies?
If you don't know the answer to this question, the following questions might help you to know where you stand.
Do you know how much it costs you to open your doors?
Your business numbers will tell you, if you're only just breaking even or if you're making a profit. If your business remains at the breakeven point for too long, and you're not aware of the reasons why, then you're flying blind.
You could end up being out there working hard, just like you would on a treadmill; you're running the miles, but staying in one place while you're getting more and more exhausted.
Can you hire new staff?
When your business is at a point where you and your staff are run off their feet and clearly have too much on their hands to manage the day to day workload, you may think that the answer is to hire more staff.
In order to do that without jeopardising the status quo, you'll need to know how much your business is turning over in profit, and not just for a short period where your business is experiencing work overload. You'll want to be sure that you can cover the payroll for the extra staff not just during this pressure cooker time, but also into the future.
Hiring extra staff can allow you lighten the load and to take on more business to make more money, but it only makes sense if you know you can actually pay for it.
Can you afford to move business premises?
Say your business has outgrown the premises where you operate from and you're thinking of getting a bigger place to have room for your business expansion. Maybe you want to move premises because a different location could give you access to more customers.
If you have a proper business budget that shows your overheads, you can do some easy modelling to check whether your business can absorb a higher cost for your lease of premises.
Is enough cashflow coming in?
Knowing how much cash is coming in on a weekly basis is critical. Cashflow is the lifeblood of business and if you have no control over it, you could be between a rock and a hard place soon.
Just consider this: You've landed the next job, but you haven't got the means to purchase the materials, because you've got customers who haven't paid their bills.
At the same time you've extended your credit with suppliers to the limit and can't stretch them anymore. There's only so much lenience your suppliers will afford you – after all, they've got a business to run, too, and need to make sure that their cashflow is steady.
I know many Tradies who have been hamstrung by similar scenarios and feel the pressure to deliver against the odds. If you can avoid this type of scenario, I can guarantee you that you'll sleep better.
Do you know how to fix your cashflow problems?
The answer to this question is so easy, that it's often overlooked:
Review once a week what goes in and what goes out! While most Tradies get so caught up in the service, they tend to ignore the most important aspect of their business, which is managing their business financials.
Here's what I suggest you do on a weekly basis:
Make sure you review which of your invoices remain outstanding by the due date. Develop a debt recovery system that kicks in the moment one of your debtors has failed to pay you on time.A simple reminder might be enough for some, but others may need a bit more attention
Check your bank statements every week. You'll be amazed how this simple procedure can help you stay on top of your cashflow and finances. Many Tradies use a business credit card and increasingly so, payments to you could be made using online banking technology. Unless you check your bank statements, you can easily forget what you've booked up on your credit card.The same applies to online payments. Unless you check your statements you won't know what has been paid and what hasn't.
Once you've set up a routine, it will quickly become second nature. Systems and regular processes will also allow you to stop wasting time on responding to ad hoc enquiries.
When your customer or supplier asks you about an invoice, you can simply tell them that you'll be reviewing this, say next Friday or whichever day you decide to do it, and then get back to them or pay the supplier invoice.
These simple strategies to improve on your current financial management practices could be the make or break of your business. Yet, in my experience the strategy most Tradies rely on is hope – and more often than not, it doesn't work.
---
Have you ever had a second opinion on how much TAX you should be paying?
Grabbing the book is a great start, but talking to Robert Bauman – one half of the Tradies Advantage dynamic duo – about your tax is quite another.
Just click the button and you'll be able to select a time suitable to you, allow for a 30 minute obligation free appointment, and have Robert review your tax and business situation. It's guaranteed to save you money!
[CPABC_APPOINTMENT_CALENDAR calendar="1″]
Please Note: Many of the comments in this article are general in nature and anyone intending to apply the information to practical circumstances should seek professional advice to independently verify their interpretation and the information's applicability to their particular circumstances. Copyright © 2015 Robert Bauman.